The "Why" Behind Blue Light Glasses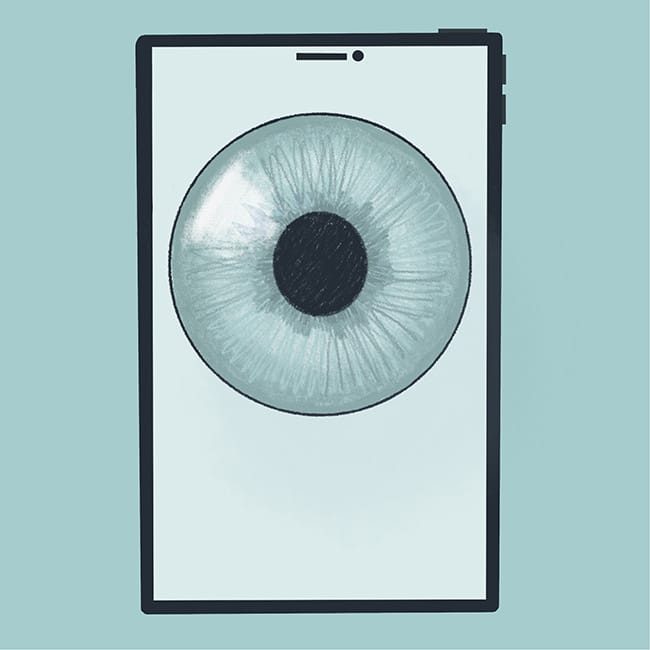 If you've been keeping up with trends for the past few years, you've likely heard of the "blue light glasses" that supposedly relieve your eyes from too much screen usage.
Blue light glasses experienced a tremendous growth in popularity and sales in 2020, when people's screen usage understandably surged during the Covid-19 pandemic lockdown. Whether it was because of a desire to follow a TikTok trend, a way to avoid eye irritation from too much screen time, or even because they just look cute, blue light glasses have become the talk of the town.
What are they for?
There is no doubt that too much screen usage can cause eye fatigue, headaches, and even sleeping problems. This is all due to blue light being emitted from electronic devices, and it can also be emitted from the sun. Excessive and constant exposure to blue light can cause damage to retinal cells and potential vision problems, like macular degeneration related to aging. In the most extreme cases, it can also cause cataracts, eye cancer, and growths on the eye. However, this will likely not occur from just using a computer or phone in daily life. As previously mentioned, these long-term effects are in cases of excessive and constant blue light exposure.
Did you know that humans are much more exposed to blue light through sunlight than they are through screens? Blue light glasses are marketed towards electronic-related relief, but the booming trend failed to mention that if the sun is out that day, blue light holds a strong presence.
While simply walking outside or using your computer for work will not kill your eyes, it is essentially impossible to avoid blue light exposure.
What really works?
Though there is no harm in wearing them, and maybe users do feel less discomfort, there is no scientific proof that the trendy blue-light glasses will prevent harmful side effects of excessive blue-light exposure. Many name them a placebo, but that may also just be because the glasses that were trending were the $25 dollar ones from Amazon. Instead, experts recommend investing in prescribed "computer glasses" with a yellow-tinted lens. Another way to protect against blue light is to turn your phone on night mode, which gives a slight yellow-light tint. However, for those looking to decrease discomfort from electronic use, don't discredit the possibility of simply reducing screen time. In an age where so much is digital, it can be difficult to do this. However, taking occasional work breaks or reducing social media time is one of the most simple and effective ways to alleviate eye fatigue.