The Power of Polarization: How do Your Sunglass Lenses Protect Your Eyes from UV Rays?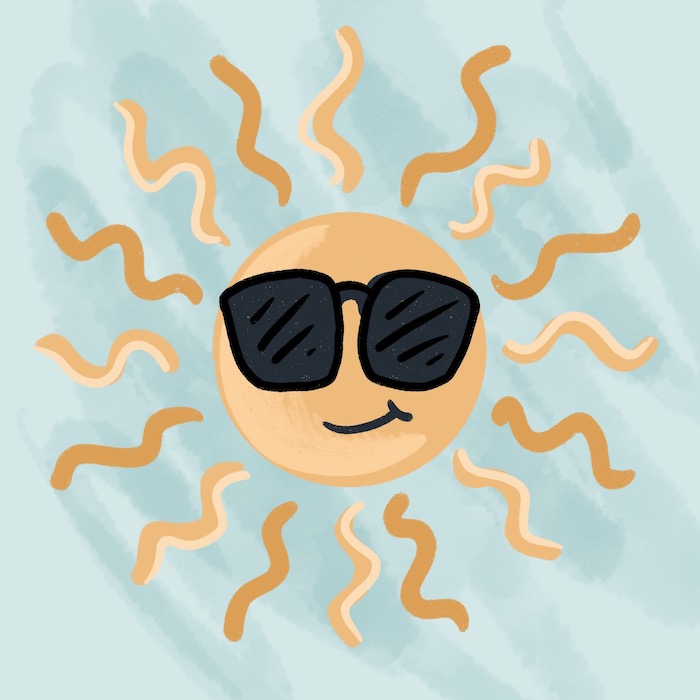 As the weather starts to cool down and summer comes to a close it can be tempting to hide your sunglasses away, and forget to wear them on a daily basis. However, just because the air isn't as warm doesn't mean the sun can't still harm your eyes.
First off, let's clear up what exactly polarization means. When purchasing a pair of sunglasses, a polarized lens means that the glasses have an extra layer of lamination that acts as a gate to rays of light. Vertical light is allowed to pass through, but horizontal light (i.e. glare, reflection, shine) is blocked. 
Polarized lenses are a great addition to your staple sunglasses. The extra protection for your eyes is well worth the investment. Polarized lenses have many attractive benefits including:
Glare Reduction: 
When you're outside there are a number of factors that can contribute to glare shining in your eyes. We have all been in a situation when the glare off the lake or snow-packed mountain makes it hard to see without squinting. Glare can even become dangerous when it leads to distraction or limited vision while driving. Exposure to excessive and prolonged amounts of sun glare can lead to cataracts; a condition that causes cloudy or blurry vision on the lens of the eye. 
Clearer Vision: 
Speaking of squinting, bright sunlight can make it hard to read or view far away objects. Polarized lenses make images clearer and sharper without having to strain your eyesight. Overworking your eyes to see what is in front of you can lead to eye fatigue and strain, and can cause you to feel dizzy or tired. 
Better Contrasts: 
In the Midwest one of the best parts of Fall is watching the leaves and plants turn vibrant colors. Polarized lenses emphasize color and contrasts; making sure you get the best representation of the nature around you. 
All of these reasons make polarized lenses great for the fall and winter months. If you find yourself outdoors hiking, skiing, watching a football game, or taking your dog for a walk, polarized lenses are crafted to be the perfect companion to your outdoor activities. 
When deciding which lenses to purchase next it is important to also understand the difference between polarization and UV protection. Like mentioned above, polarization is a layer that helps reduce glare and improve comfort for the wearer. UV protection is what shields your eyes from the harmful rays of the sun. Overexposure of UV rays can lead to skin cancer, cataracts and macular degeneration. To get the most protection for your eyes it is recommended to find polarized lenses with 100% UVA/UVB protection.